Maryland Haunted Locations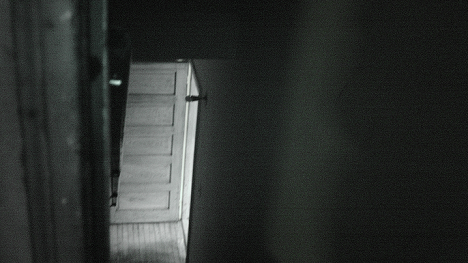 Sykesville Town House Sykesville MD Ghost Expedition Spring 2014 © Maryland Paranormal Research ®
We frequently get inquiries on haunted locations in Maryland. This short listing provides a fast reference on the better known ghost legends across the state.
For those interested in haunted tourism, information on ghost walks is made available as well.


Ghost Stories of Haunted Maryland


The Shadowlands – Haunted Places in Maryland


Southern Spirit Guide – Haunted Maryland


Ghosts of the Prairie – Haunted Maryland


CBS Baltimore – Top 10 Haunted Sites in Maryland


Haunted Ellicott City – Spirits of Ellicott City Tours


Historic Savage Mill Ghost Tours – October and November


Havre de Haunts – Tours and Paranormal Research


MontgomeryGhosts – Explore haunted places of Montgomery County


Chesapeake Ghostwalks on the Haunted Eastern Shore


The Original Fells Point Ghostwalk – Join us for a haunting experience


Annapolis Ghost Tours – Annapolis' most popular and best rated ghost tours!


The Haunted Traveler – Seeking spirits from long ago – Haunted Maryland


Westminster Patch – Haunted Carroll County


Baltimore Sun – Gallery of Haunted Sites around Maryland


Maryland Office of Tourism – Ghost Tours


Candlelight Ghost Tours of Frederick – Maryland's Most Haunted City!


University of Maryland, College Park: Haunted Maryland Campus Guide
University of Maryland, Rossborough Inn (c1901), College Park, MD. Photo courtesy of the University of Maryland. pic.twitter.com/QiwsGA30fu

— Maryland-Paranormal (@maryparanormal) November 1, 2013
Direct/indirect indications of the "Ms Betty" legend of Rossborough Inn ("Betty, Talk to Them Please") http://t.co/XrOVpy9M [AUDIO ENHANCED]

— Maryland-Paranormal (@maryparanormal) August 11, 2012
Somerset County Jail [The Grey Eagle], SOUTHEAST ELEVATION, (c 1910), Princess Anne MD [Maryland Historic Trust] pic.twitter.com/wAAzrTN3xr

— Maryland-Paranormal (@maryparanormal) April 6, 2015
Tudor Hall [America Felix Secundus] VIEW OF FRONT (May 1937), St Mary's County, Leonardtown MD [Library of Congress] pic.twitter.com/iyinhfITjt

— Maryland-Paranormal (@maryparanormal) December 13, 2015
comments powered by

Disqus