Calendar and Announcements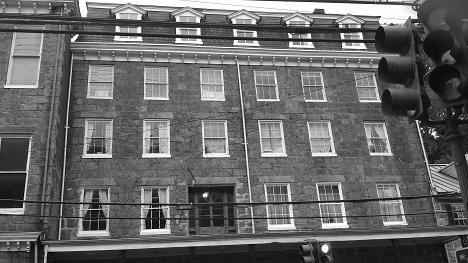 Historic Ellicott City MD Historic Howard House c1850
Oct 24-26, 2014: HallowRead/Ghost Expedition Demo Historic Ellicott City
Maryland Paranormal Research ® will host a paranormal investigation demonstration at the Hallowread 2014 conference in Historic Ellicott City Maryland. Visit the HallowRead Facebook site to attend this event and participate in giveaways. Proceeds from the three-day conference are donated to charity. The event is promoted by Fangoria magazine.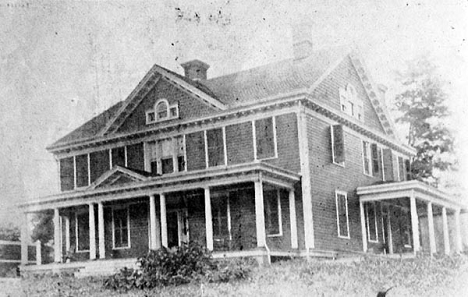 Sykesville MD Sykesville Town House-John and Kate McDonald Estate c1910
May 25-26, 2014: Ghost Expedition Sykesville Town House
Sykesville has been called "The Town That Refused to Die." During the Great Maryland Flood of 1868 the Patapsco river swept away the town and a fire in 1937 destroyed the heart of its business district.
The Sykesville Town House dates back to 1893 where it was home to Sykesville businessman John McDonald, who owned the town's stone-built general store. Today Sykesville Town House is the seat of the town government.
However it has acquired a haunted reputation over recent decades. Most reported activity can be characterized as prankish including odd noises, footsteps, object displacements and doors opening/closing on their own.
Locals believe the building to be haunted by the spirit of Millard Cooper, who served for many years as the town's policeman, and had a reputation as a prankster.
His apparition and that of an unknown woman have been seen. Millard was also fond of cigars and the faint aroma of cigar smoke can be detected in the attic, the most active area.
A paranormal team captured a phrase-length EVP while investigating the building that said "burned to the ground." Perhaps a reference to the fire of 1937 ?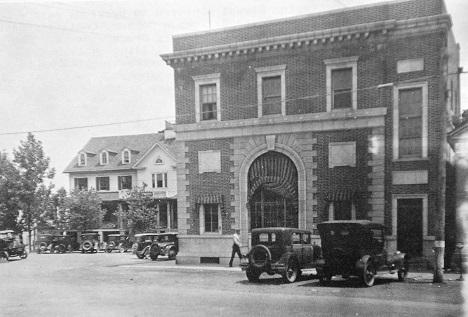 Leonardtown MD circa 1930 © Chronicles of St. Mary's 1980 edition
Leonardtown MD: Film Documentary on Moll Dyer Ghost Legend

A local production company is searching for anyone who has had an encounter with the ghost of Moll Dyer for an upcoming television series. If you've had an experience with this legendary Southern Maryland witch, contact Laura Rammelsburg via email at lrammelsberg@sirensmedia.com.[Artistic rendering of Moll Dyer legend by Norma Durkin.]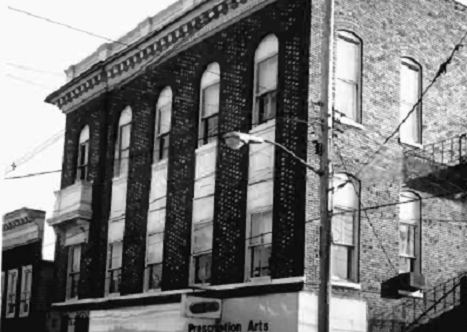 Photo courtesy of Maryland Inventory of Historic Properties
Oct 12-13, 2013: Ghost Expedition at Brunswick Heritage Museum
The Brunswick Heritage Museum celebrates the town's legacy as a major rail hub for the historic Baltimore and Ohio (B&O) Railroad. Brunswick was once home to the world's largest rail yard upon its completion in 1907.
The museum is located in a building dating to 1904 and that once housed the Improved Order of Red Men, a drinking society whose origins trace to the secret patriotic societies before the American Revolution.
For many decades the building was owned by another community-oriented secret society called the Fraternal Order of Eagles.
According to various accounts, reports of haunted activity include:
A woman in a white dress seen walking around the second floor.
Instances of strange noises (footsteps/voices) and object displacement.
Paranormal investigators recorded a sentence-length EVP "Have a Nice Day", and "Smith", a possible reference to the late physician Dr. JGF Smith.
NOTE: Expeditions are not public events and are not open to the general public.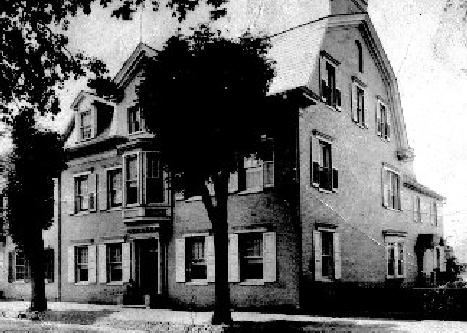 Photo courtesy of Historical Society of Carroll County
May 25-26, 2013: Ghost Expedition at Cockey's Tavern, Westminster MD
Situated along Falls Turnpike Road, Cockey's Tavern operated as a hostelry, store and tavern at least up until 1877. The oldest portion of the building dates to circa 1830′s when the building had enlarged beyond a simple log stucture. A thid floor was added to the structure around 1905.
During the Civil War, the building may have served as a temporary headquarters for the Confederate general J.E.B. Stuart before joining the Battle of Gettysburg.
The building is believed to be haunted by the ghost of a confederate soldier whose bootsteps are heard on the center stairwell. Paranormal investigators have witnessed these sounds and the shutting of a door. The ghost may have a penchant for redecorating and has reportedly displaced several paintings.
UPDATE: The expedition concluded successfully on the morning of May 26 2013. Equipment worked well in the field; all expedition objectives were met.
Collection amounted to 20 hours of video, 20 hours of audio and 15 hours of sensor data from data acquisition sensors.
Preliminary findings were provided to the Historical Society of Carroll County.
The findings may have provided potential indications on the identity of Civil War soldier ("Take Them to Private Gruber").
There were several instances of high quality audio to include ("There's Your Man") and ("If You Move The Camera").
Photo courtesy of The Maryland Historical Society
Oct 13-14, 2012: Ghost Hunt/Expedition at Historic Savage Mill
Savage Mill operated as a working textile mill from 1822 to 1947. Placed on the National Register of Historic Places in 1974, the mill now houses a complex of restaurants, antique and craft shops, artists-in-residence, and high-tech professional services.
The ghost expedition will primarily focus on the oldest structures, the Carding and Spinning buildings which date to 1822.
Savage Mill is believed to be haunted by the spirits of former workers, and their children who met their unfortunate deaths there. Paranormal activity has been reported in the Carding Tower and Paymaster's Office.
The SpiritGals paranormal team captured an EVP at Historic Savage Mill containing footsteps and a female child plaintively crying "Ma, Please Come Home…"
The expedition will experiment with low-footprint technologies encompassing: data acquisition/tagging, RF spectrum analysis, and four-channel audio/sound stage(s).
UPDATE: The expedition concluded successfully on the morning of Oct 14 2012. Most equipment worked well in the field; however, sound stages lost power at times.
Collection amounted to 32 hours of video, 24 hours of audio and 8 hours of sensor data from data acquisition sensors.
Preliminary findings were presented before the Savage Historical Society on November 19, 2012.
The findings indicated support for the haunting legend of Rebecca King ("Rebecca") and ("Go Find Ms. King").
Historic Savage Mill Ghost Expedition 2012 ("Thank You Martin")
Photo courtesy of The University of Maryland
12 May: Ghost Hunt/Expedition at The University of Maryland, College Park Investigation sites include: Morrill Hall, Marie Mount Hall, and Rossborough Inn.
Morrill Hall is among the oldest buildings and some say the most haunted.
Marie Mount Hall is said to be haunted by the spirit of its namesake.
Rossborough Inn is said to be haunted by a spirit named Miss Betty.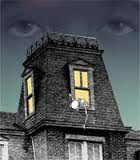 UPDATE: The final expedition report is available online and has been cited in various media.
On October 12, 2012, the University of Maryland issued a press release on the expedition in "Mysterious Maryland".
On Oct 15, 2012, the report was featured in the Baltimore Fishbowl article "What's the Most Haunted School in Maryland?"
University of Maryland Ghost Expedition 2012 ("Just You and Me")

Oct 31 2013 Terrapin Tales: Ghostly Encounters: A Night at the Rossborough
comments powered by

Disqus